Creating equity. Building opportunity. For all Madison public school students.
Our Belief
All students deserve an equal chance to thrive.
High-quality public education should open up possibilities to all students. That's why we work on behalf of the Madison Metropolitan School District and its teachers. We're here to ensure our schools continue to progress through new programs and experiences that create an equitable, promising future for our students and the community.
We take our role of financial stewardship seriously. We approach our decision-making with the utmost responsibility and respect for the generosity of community gifts and partnerships.
Our Mission
The Foundation raises private funds, develops community partnerships and advocates for Madison's public schools, students and teachers.
Our Vision
In part, through our mission and commitment, Madison will have excellent, well-funded public schools in which learning is celebrated and all students graduate ready for college, career and community involvement.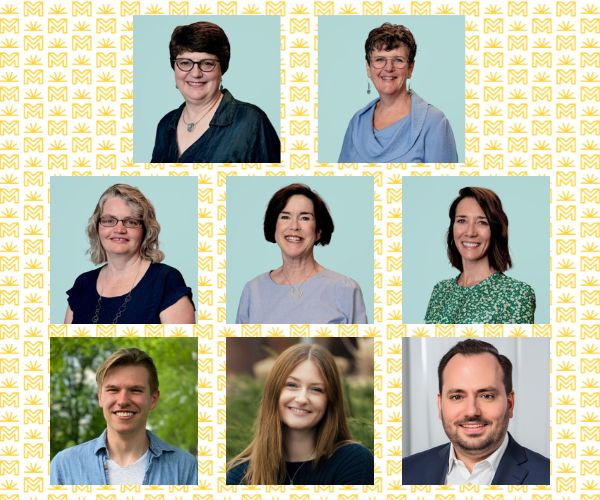 Meet Our Staff
A team dedicated to delivering on our promise.
With a depth and breadth of experience, coupled with a deep passion for the power of public education, our staff works tirelessly to ensure any gift you make has a direct impact on students' lives.
Careers
Create a career with local impact.
Looking to drive progress right here, in Madison? That's what we do. Join our team and become part of something selfless: Creating amazing opportunities for students throughout Madison that they'll carry into their future.
"At 6AM Marketing, we want to help change the world for students right here in Madison. We know we can do that by exposing them to ideas and experiences that we care to share with them."
Wayne Harris, CEO, 6AM Marketing, Adopt-a-School partner
Our History
Two-plus decades supporting public schools
Community Report
See our impact. Track our progress.
While our mission is grand, progress must be constant. Our community report sheds light on our top initiatives and gives you a clear view into how we're improving opportunity for all students through programs, projects and advocacy.
Latest News
See What We're Up To
Madison West High School class of 1997 alumna Shana Dall'Osto is the executive director of Roots & Wings, a family foundation created in late 2019 with a special interest in funding nonprofits across four key categories: family safety, health, early learning, and basic needs. For Dall'Osto, it's her dream job. Not only is the family…

This post was originally published on Madison.com on September 8, 2023. The requests aren't extravagant. Child scissors. Painter's tape. Pocket folders. Cheez-It crackers. Headphones. But all these things are essential parts of a successful classroom, and buying them can strain a teacher's budget. That's where the Teacher Support Network comes in. Last school year, $123,235…
Stay up to date. Visit our newsroom.