Schools Make the 608 Great
This Thursday is 608 Day – marking not only one of the most exciting days around Madison as we celebrate all the things that make this city so great, but also the last day of school for our scholars! Join us this week in honoring our beloved city, and its most important asset (our public schools!), by making a gift to our 608 for MPSF Giving Day campaign.

Did you know… the Madison Metropolitan School District serves over 25,000 students in 52 schools across 74 square miles? And did you know… as the second-largest district in Wisconsin, MMSD employs 5,605 individuals? That's a lot of students. That's a lot of jobs. That's why Schools Make Madison!

Our students of today are the leaders of tomorrow, and they are changing the world for the better with the help of their teachers, our community, and supporters, like you. This 608 for MPSF Giving Day we invite you to make a gift, of any size, to help us do even more for our students.
About Us
Dedicated to Madison. Focused on our youth.
Our schools make Madison. They prepare our children for a rapidly changing world that demands new skills and the ability to navigate an increasingly complex and challenging world. We stand with our public schools, working tirelessly to provide resources for new projects and programs that otherwise wouldn't be possible.
Outcomes
Results matter.
See our impact.
350
Million dollar referendum package passed, led by our Vote Yes 2 Invest campaign.
100K
Volunteer hours contributed through our Adopt-a-School partnership.
9
Millions of dollars awarded through endowment grants.
Outcomes
Adopt-a-School. Adopt progress.
Since its inception 15 years ago, our Adopt-a-School program has forged a deep connection within the community and our public schools. Through volunteering, in-kind donations and financial gifts, our partners have invested thousands of hours and over $5.5 million dollars in support.
Outcomes
Our teachers. Our heroes.
Our Teacher Support Network provides all Madison schools and students with essential supplies, snacks, personal hygiene items, and recess equipment. For decades teachers have filled these needs. Our goal is to eliminate those out-of-pocket expenses.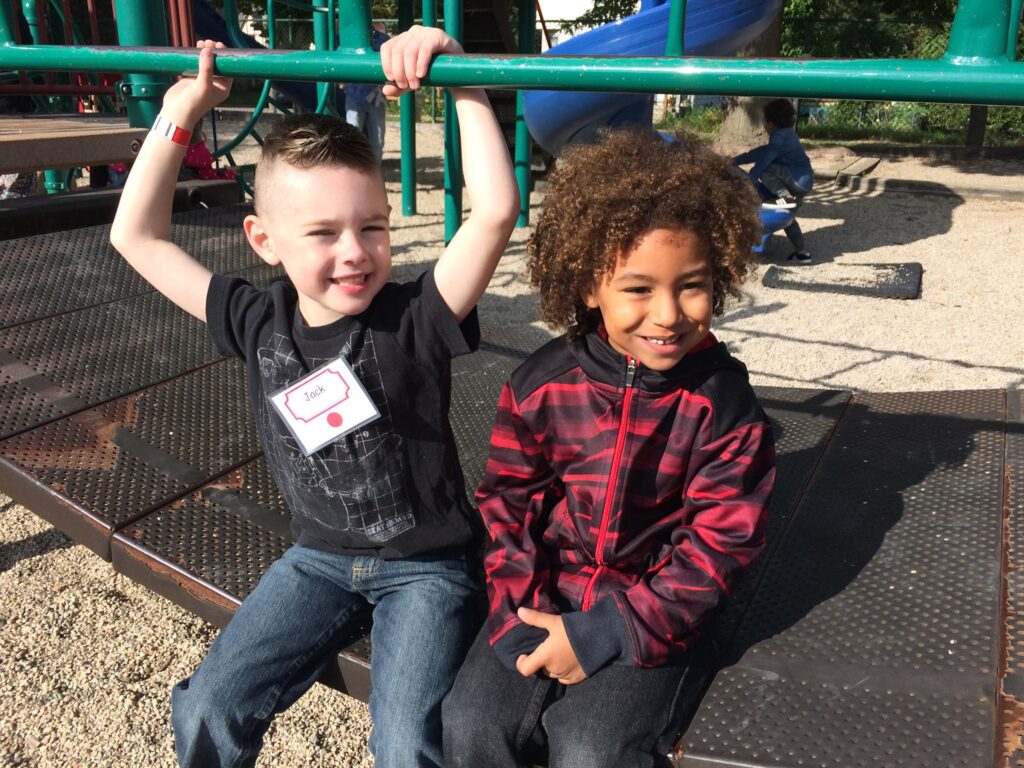 Outcomes
Empowering through endowment.
The first of its kind in the U.S., our school-specific endowment funds provided over $100,000 in the 2021-22 school year for projects schools deemed a priority. This pioneering spirit lives on.
Help us empower our students through opportunity.
"What can be more important to a child's future than an excellent education? Their success is an investment in all our futures."
Martha Vukelich-Austin, Schools Make Madison Champion Donor
Get Involved
Change lives. Your support of public schools is powerful.
Whether you're part of a business or organization that wants to adopt a school, or you personally want to share your time and expertise, volunteering makes a critical difference for students. Whether you're providing mentorship or helping at recess, no gesture is too small. There are a multitude of ways for you to get involved with our schools.
A newsletter that informs and inspires.